(Sorry! Attention! It is machine translation! There can be distortions!)
Excursion in "Lomakov`s Museum of antique autos and motorcycles"
(Moscow, Russia)
You can see most interesting, beautiful and valuable an auto in Russia. Want to receive excursion in this Museum?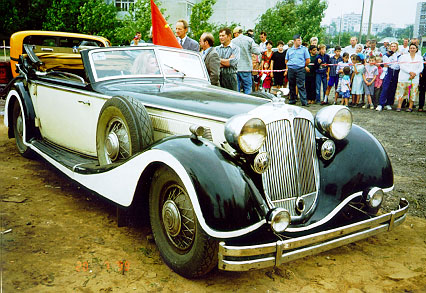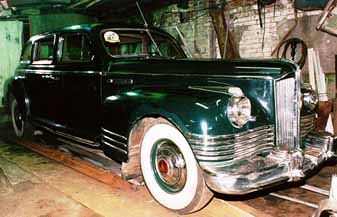 For 40 years me and my family were locating, restoring and collecting antique cars and motorcycles, resulting in an unique collection of 85 great historic cars, trucks and bikes.љ The items differ from the "Peugeot" motorcycle of 1914 (which was left by French army troops in Arkhangelsk in 1918) to 1977 "GAZ-13" "Chaika", the official government limousine that was presented to The Patriarch of Russia Pimen by the KPSU General Secretary Leonid Brezhnev. Below I have some of my collection's gems listed.

There is a "Horch-853", the same one that was named "Car of the Year" in Paris Auto Show in 1935 and later belonged to Herman Hering, 1936 "Mercedes-Benz-540K" cabriolet C used by German Propaganda Minister Joseph Gebbels, and 1935 "Mercedes-Benz-540SKL" cabriolet A Unique(sole) in the world, 1939 "Mercedes-Benz-320" pulman-limusine, taken from Martin Borman's family garage, the 1935 Paris-Moscow rally winner "Citroen-7CV", presented to the Soviet Government by the Citroen's Chief Engineer Francua Leco, 1949 Russian limousine "ZiS-110", presented to the Patriarch of Russia Alexiy I by Joseph Stalin. There are also the rarest "BMW-303" from 1933 and the aluminum "BMW-328" of 1938 and the one and only known to exist "ZiS-6" "Katyusha" (the W.W.II Russian Missile Launcher). There are also many examples of the vintage "Harley-Davidson", "Indian", "NSU", "DKW", "Studebaker", "Stayer", "Triumph", "Ariel", "Adler", "Dodge", "Opel", "Fiat", "Ardi", "NAG", "Hudson", "Sax",љ Russian made "PMZ", "GAZ", "ZiS", "TiZ", "Izh", "Red October", the famous "GAZ-AA" "Polutorka" truck and many other.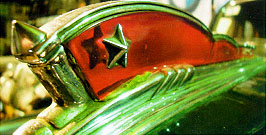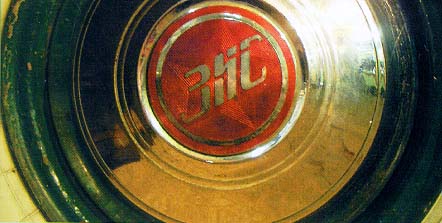 <![if !vml]>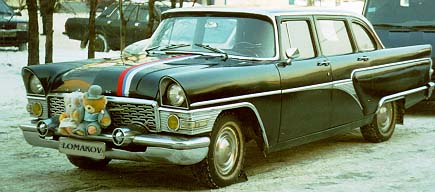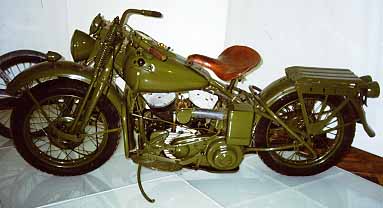 <![endif]>
<![if !vml]>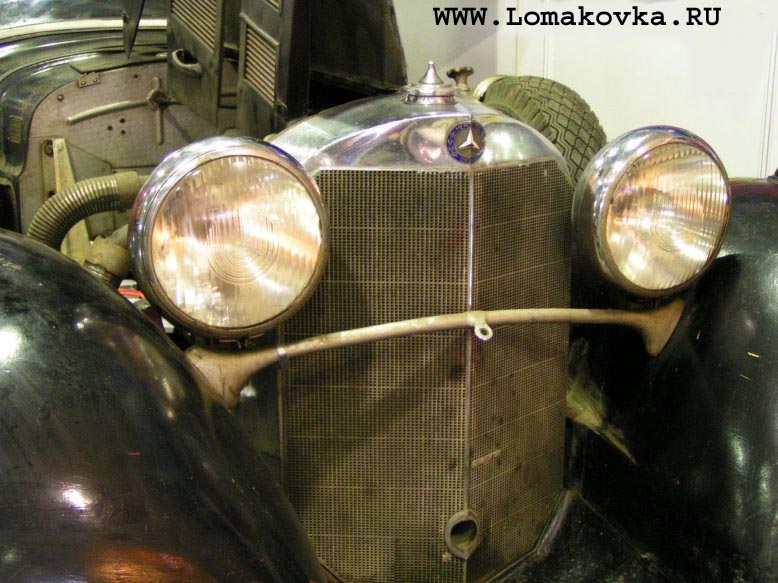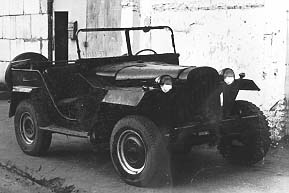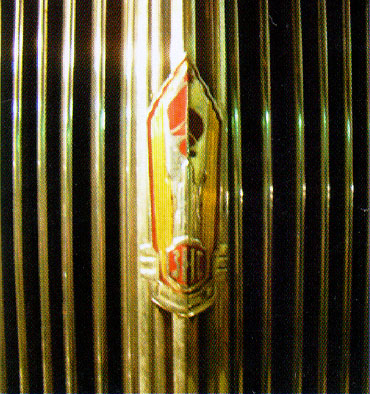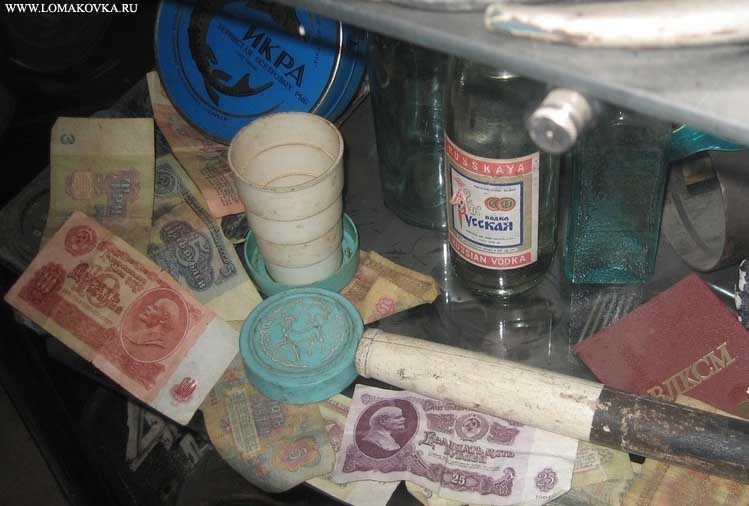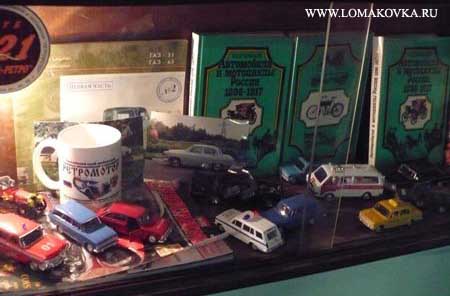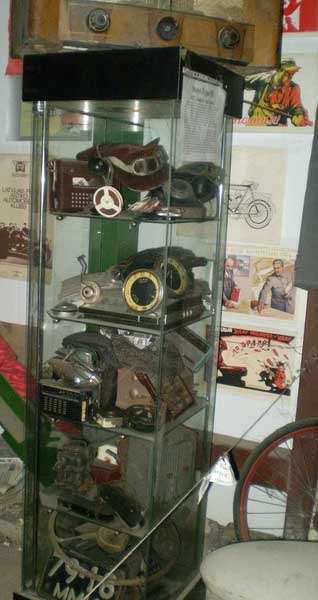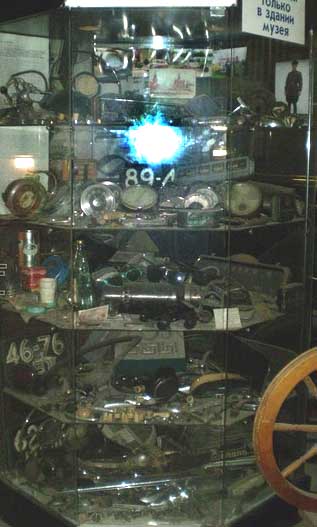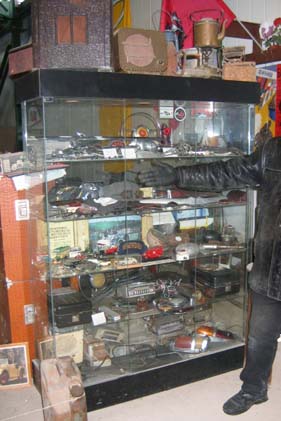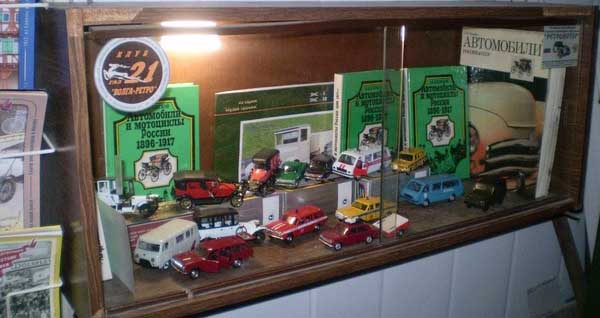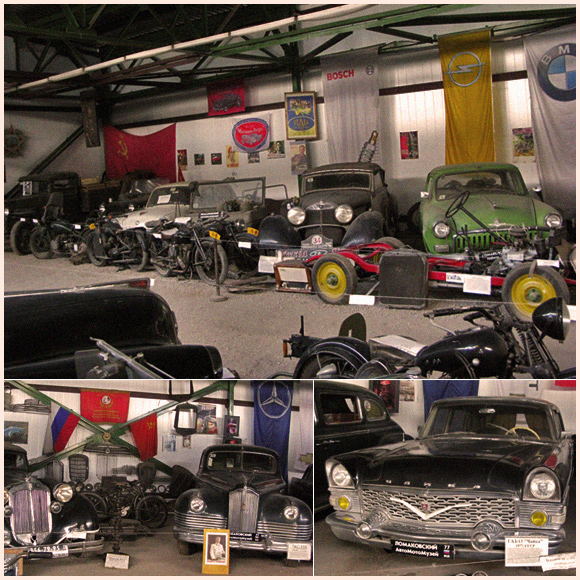 <![endif]>
We inform:
- Museum open every day (Monday, Tuesday, Wednesday, Thursday, Friday, Saturday, Sunday): 11-00 - 19-00.
- Ticket: 300 RUR ( US$ 6 ). For student, children: 200 RUR (US$ 4)
- Some machines were not in restoration;
<![if !vml]><![endif]>- In museum there is no, unfortunately, a heating. In a museum only little bit warmer than in the street;
- In building museum we show 50 antiq automobiles and motorcycles - most interesting of our collection (and in street we have 150 old-time automobiles). Of Russia and other countries (1914 - 1977). Some exhibits are very beautiful and be valuable. Some of them - single copies in the World! ;
- Address Museum : Russia. Moscow, 109559. Krasnodarskaya str., vladenie (landown) 58. Area: about stations of the underground "Lyublino" ("Люблино") - 400 metres. It in the south-east of Moscow;
- To order excursion for group on the phone + 7 903 2405742.
- The details: Contact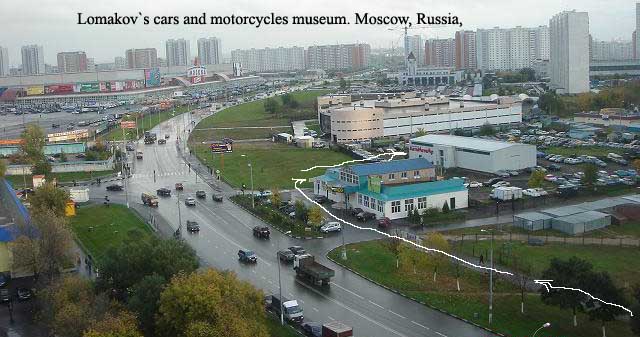 It is new halls of museum. First line cars - it is shop oldtimer cars (for sale oldtimer cars).
How to order excursion for group?
If at you more than 20 persons that is necessary to do(make) the order for group. Maximum we can accept 55 persons.
- it is necessary to call in a Museum on the phone (Moscow): Contact.
---
Pages on english:
Press and TV about Museum (The articles and interview on English, French, Italian, German, Japan)
"Studebaker US-6" 1943(Partially on English)
Antique autos and motorcycles: Sale+Buying+Konsulting
The new project: "Museum (hall) "Allies on anti-Hitler of a coalition""
How Lomakov Lenin's car was restored (Rolls-Royce 1915)(Partially on English)
Museum Book shop: unique books about antique autos and motorcycles!
How help to Moscow Museum of antique automobils and motorcycles ? (Partially on English)
Rent of antiquarian automobiles and motorcycles (show, presentations, ornament of exhibitions, wedding, filming, photo and so on)
The virtual version of our museum:
Motorcycles (Partially on English)
Lorries (Partially on English)
Pages on russian:
News Russian Terminology for an automoto-oldtimer Memorial 1941-1945 (Two World War)
---
Wishing to help to museum and interested persons can contact to Mr. Dmitry Lomakov by calling in a Museum on the phone in Moscow: Contact
E-mail for Museum and Club: Contact
---
If you have an opportunity and you want to help to a museum - place the address on a Museum and Club on your page!
---
Lomakov Museum of Antique Cars and Motorcycles (Lomakovskii Muzei Stariinykh Avtomobilei i Mototsiklov)
Stalin's limousine, a Harley Davidson and more...
neighborhood: South-East of the City Centre
tel: Contact
Address Museum : Russia. Moscow, 109559. Krasnodarskaya str., vladenie (landown) 58.
Since 1964, the Lomakov family has been collecting and restoring antique cars and motorcycles, but due to bureaucratic problems, the Museum of Antique Cars and Motorcycles was not opened until the late 1999. The museum's collection includes more than 120 antique cars and motorcycles. To support his museum, director Dmitrii Lomakov rents his cars to Russian film studios.
The most interesting exhibition pieces are stalin's ZIS-110 limousine; one of only two original "Katisha" military rocket vehicles that scared Germans in World War II; a 1935 German Horh-853; a 1942 Harley-Davidson military bike, and many more.
Admission: 300 RUR ($6); For student, children: 200 RUR (US$ 4) - (every day 11-00 - 19-00).
Nearest train (underground): Lyublino (400 metres).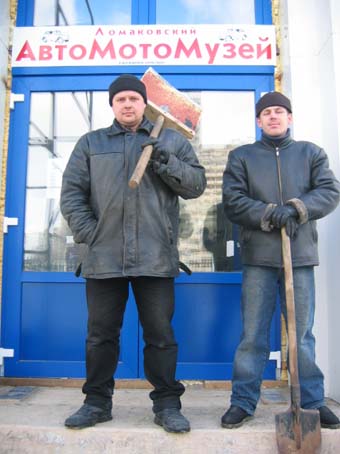 Enthusiast Dmitry Lomakov (owner Museum) and museum guide: Welcome!
<![if !supportEmptyParas]>

---
http://www.Lomakovka.ru/Excursions-english.html